Penrod is excited to share these featured products for our commercial clients. Please review the details and sell sheet information to learn more.

The Penrod Magnetic Catch System is a new type of door latch for single & double closet doors that uses powerful magnets to keep your doors shut. It is easy to install and use, and it works with any type of door.
Powerful magnets hold door closed tightly.
Latches at both the top and bottom, makes sure the doors are aligned perfectly.
No adjustments ever needed.
Retrofit existing doors in minutes.
Download the sell sheet to learn more.
Magnetic Catch System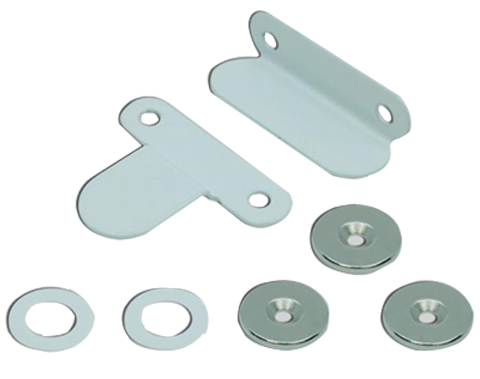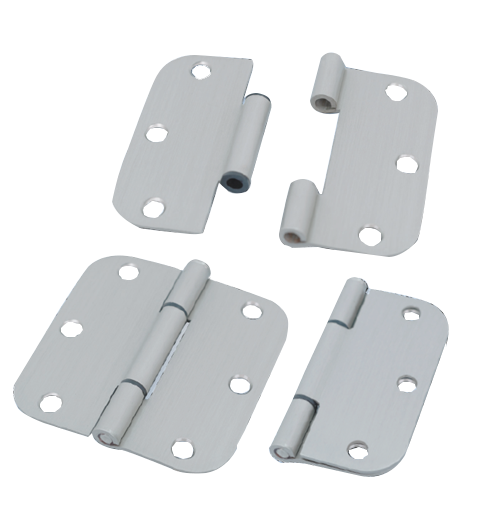 Differentiate your interior doors with Penrod's new 3 knuckle hinge. This unique hinge options affords a minimalist aesthetic that sets your home or building apart.
OUR INNOVATIVE PRODUCT OFFERS THE FOLLOWING FEATURES:
More aesthetically pleasing to the eye
Smoother operation
Differentiation of your doors
Download the sell sheet to learn more. 3 Knuckle Hinge
Penrod's spring pivot hinges are an all-in-one product that can be used for both floor- and jamb-mounted applications. Whether you are dealing with hollow core or solid core doors, our spring pivot hinges are an ideal resource for your project.
OUR DOUBLE-ACTING HINGES:
Automatically return the doors to the resting position (the center).
Function by having two sets of knuckles, one on each leaf of the hinge, providing convenience and flexibility in the movement of the door or gate.
Are available in six finishes: satin nickel, bright brass, dull brass, colonial bronze, flat black, and dull chrome.
Everything you need comes in one convenient box – two double-acting hinges, tension rods, pins, and all screws required for installation.
Download the sell sheet to learn more. Spring Pivot Hinges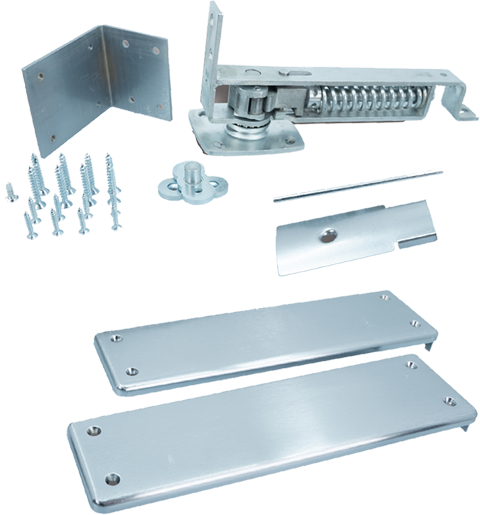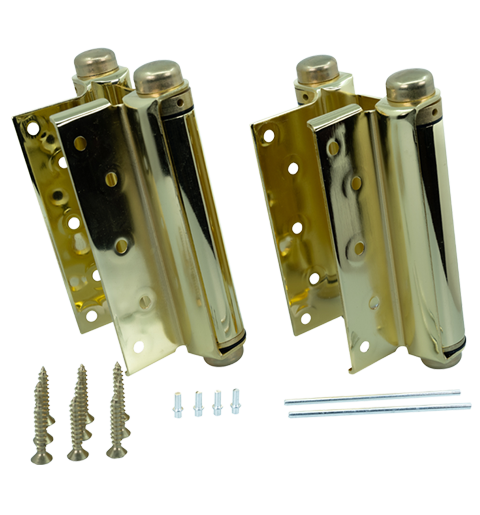 Penrod's double-acting hinges allow a door or gate to open in either direction — both inward and outward. This type of hinge is often used in a high-traffic area or in a location where it is not practical to have a door that opens in only one direction.
WHAT'S MORE, OUR LINE IS:
Available in six finishes: satin nickel, bright brass, dull brass, colonial bronze, flat black, and dull chrome.
Designed to allow for tension adjustments that support hollow core (35 lb) and solid core (90 lb) doors and offers hold open function.
Non-handed, with a side plate material that is made from steel and can accommodate 1 3/8″ or 1 3/4″ doors and hold doors that weigh up to 90 lbs.
Offered with cover plates that can also be purchased separately.
Shipped to you as a unit that has everything you need for each door in one box.
Download the sell sheet to learn more. Double-Acting Hinges
Our weather strips are designed with precision and durability in mind, ensuring long-lasting performance and protection against the elements. With a reputation for excellence and innovation, we are the trusted choice for homeowners seeking the best residential door weather strip solutions.
Quality construction that guarantees a consistent fit for the door.
Door sweeps that are manufactured for long life.
Backing by the Penrod warranty, including against tears, rips, and cracks.
A certified 90-minute fire rating.
Certified by NAMI as 90-minute fire rated door.
Meets UL10C and UL1784 specifications.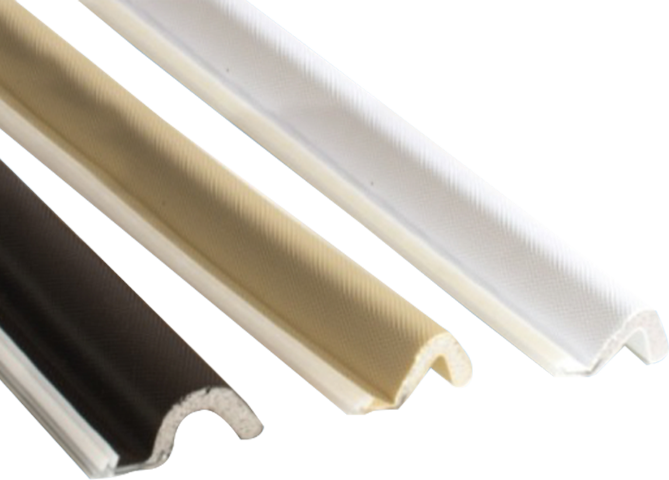 Penrod commercial door hinges are known for their high quality, durability, smooth operation, and long lasting performance.
Take advantage of this opportunity to simplify your operation by reducing your order processing time and streamlining your receiving. You can realize higher productivity rates by focusing on what you are supposed to be doing while we do what we are here for.